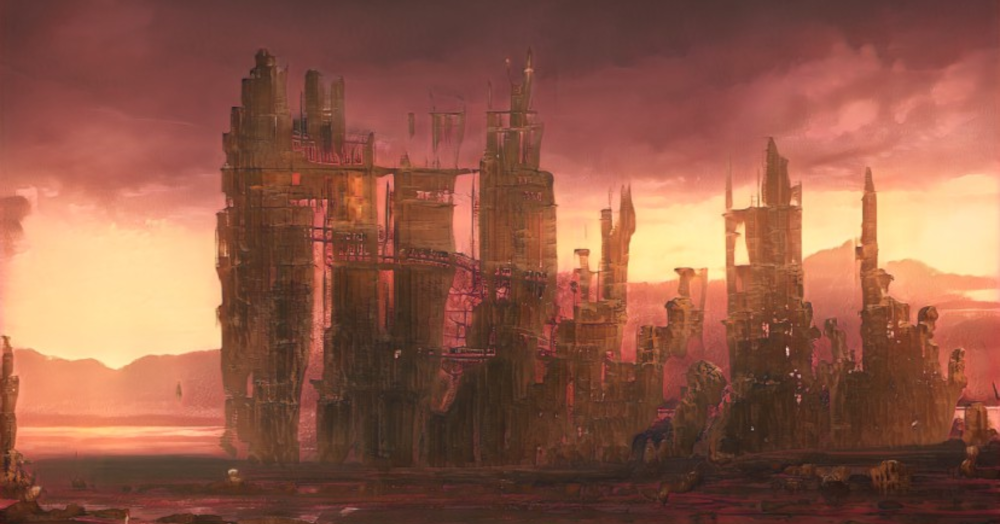 Blood Sky
The sky glows uniformly bloody red. The air is cold. The land is brown and without shadows. Sparse patches of green and yellow succulents strive upward or sprawl beneath looming glass and steel ruins. A few bipedal figures move rapidly across the stark scene, garbed against the chill and bearing spears. Behind them dust rises from a churning multitude of feet that carry a long, segmented body fronted by a fiercely mandibled face. The bipeds flee a predatory megapede.

Abruptly, one of the bipeds drops its spear, clutches its head, falls to the ground. The rest scatter in several directions, shouting alarm. The megapede stampedes up to the fallen biped, halts, and begins to tear off the hides and woolen garments with its mandibles, seeking flesh. The still-living victim writhes in agony of fear.
A simple adventure game based in Tunnel Goons. All rolls are player facing, 2d6 against a Difficulty Score (DS). Equal or beat DS, you succeed; otherwise you fail. If the action is Dangerous, your Goon takes damage on a failure. The whole game is right here - paying to download is optional.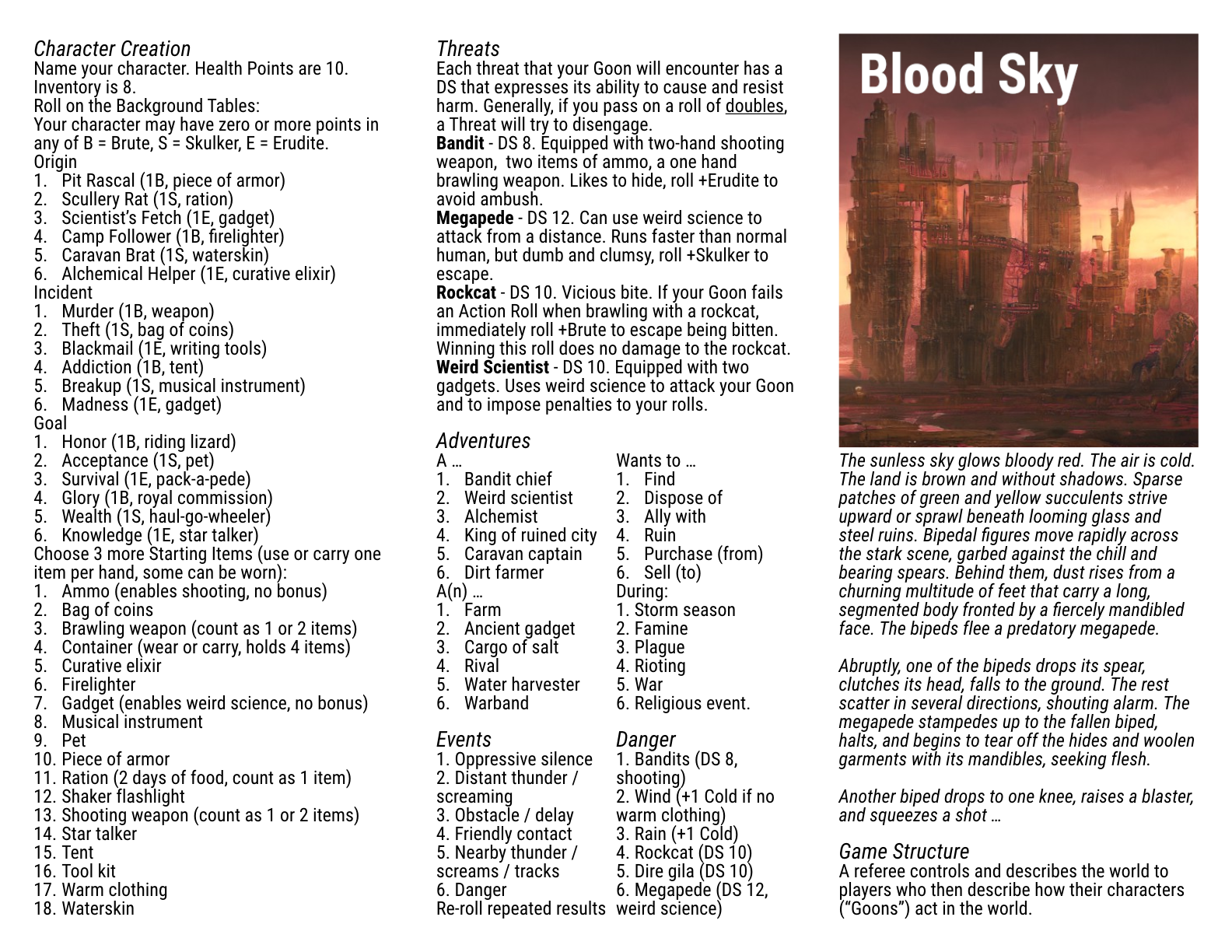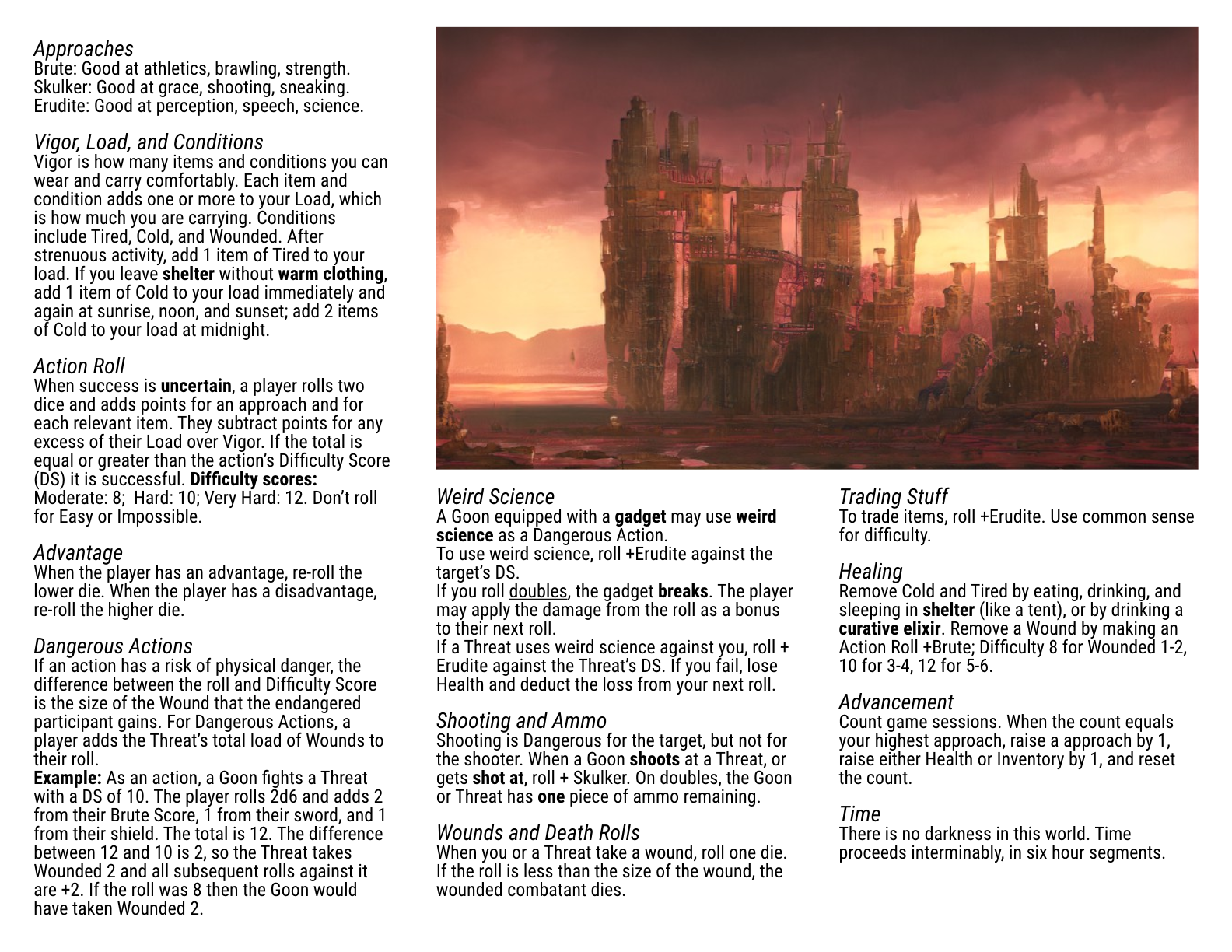 Cheat codes. Use a gadget to injure opponents (or yourself) and get bonuses to rolls. Use a blaster to hit your opponents from a safe distance. Ambush your target.
Avoid. Going outside without warm clothing. Wearing yourself down by repeated conflict without rest. Skipping on rations or water or sleep. Forgetting your tent.
Now with a sample adventure.
Purchase
In order to download this TTRPG you must purchase it at or above the minimum price of $5 USD. You will get access to the following files:
Download demo